It's like an inescapable mathematical formula that whenever something new comes out from Nasty Gal, we can expect the items on our wishlists to instantly grow in numbers. Now that San Francisco-based Camp Collection has teamed up with Nasty Gal for a vintage-infused summer 2016 collection, we can finally have a more complete and overall all-round look at the main spring/summer 2016 trends and must-have staples. The capsule collection is already available for purchase at Nasty Gal, and we can't stop amplifying our wishlists!
The Nasty Gal x Camp Collection summer 2016 line-up celebrates a vintage kind of fashion that directly draws inspiration from both San Francisco and the Seventies, and we can rightly state that the combination of these two always leads to perfection. The collection also features some subtle, yet quite strong Nineties influences, which inject an overall 'girl power' attitude to many of the ensembles, not to mention the collection's campaign itself.
To better represent the line-up's free spirit, both Nasty Gal and Camp Collection combined purely Seventies-inspired staples with more modern and fresh designs, which could be worn with either a total Nineties-approved look or a more casual one. From rainbow details to cool smiley patches, everything makes us travel back in time all the way to the late Sixties/early Seventies, when living in San Francisco meant being exposed to revolutionary ideas we still celebrate and cherish.
The first thing that comes to one's mind while browsing through the collection is that the line-up greatly focuses on tees, to the pleasure of those who can't have enough of iconic (and ironically cool) cotton t-shirts. It's in their prints and patterns that we can find the collection's true essence, as they include everything from music-related references to inspirational mottos ('Babes and Beers' is my absolute favorite one).
If inspirational quotes are not right up your alley, and you would rather embellish every single part of your t-shirt, consider buying all of the collection's patches and get to adorning and customizing all of your denim jackets. In the same way, if you are hunting for a motivational bodysuit, the Nasty Gal x Camp Collection has plenty amazing designs to cheer you up this summer.
Bell-bottom cropped jeans are, of course, available too, and they come both in high and low-waisted silhouettes. Meant to be matched with the knit tops and striped tees, they are however not the most 'San Francisco in the Seventies' thing in the collection. Actually, the lookbook also introduces us the short rompers with dockside halters and contrasting hems that will give you the perfect 'summer in San Francisco' look when paired with any kind of white sneakers. Other west-coast-approved outfits include total denim jumpsuits, curve-hugging short shorts with high waists, fringed jackets and, of course, fancy aviators sunglasses, also known as the ultimate Seventies-inspired accessories.
Tag: Volta Kerr PurseForum
Are you looking for wedding inspiration? If you are ready to walk down the aisle let me inspire you with these amazing designer wedding dresses. Who doesn't want a wedding dress made by a top designer? Read on for the season's wedding inspiration trends.
What type of wedding dress is best for your body type?
Cocomelody has a huge collection of wedding dresses made for any body type. If you have an hour glass figure or pear shape you can easily wear a line wedding dresses. Full figures look best in an empire wedding dress. No matter what figure you have Cocomelody has an amazing selection of designer wedding dresses to choose from.
Wedding dress trends
If you want a weddingdress that is in style look no further, Cocomelody has great quality dresses. Adding layers, feathers and a plunging neckline are all popular wedding dress trends this season. Soft details and head pieces create a fairy tale look to your wedding dress.
Tag: Handbag Louboutin Taurillon
Once reserved for church-goers and nurses, stark-white shoes have become a go-to for designers during the past few seasons, with labels such as Tibi, Céline, Brother Vellies, Alexander Wang, and Marni each showcasing their takes on the look, while fast-fashion favorites such as Zara and H&M have been particularly adept at hawking their own styles.
MORE: 15 Sick Black Leather Biker Jackets Under $500
There's something incredibly modern about a white shoe during any season, but warm-weather-ready clothes (cropped trousers, midi skirts, high-waist shorts, for example) get an extra boost from a menswear-inspired white loafer, a stark-white pointed stiletto, or a pair of low-heeled 'grandma' pumps (which are everywhere right now).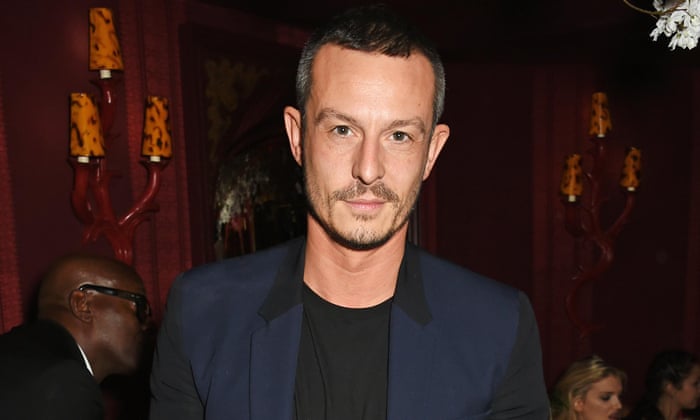 London-based fashion designer Jonathan Saunders is to become chief creative officer at New York label Diane von Furstenberg. The announcement comes five months after the Scottish designer closed the eponymous label he set up in 2003, citing personal reasons.
The appointment, which is effective immediately, makes creative sense. Both the designer and the label champion colour and print and have an aesthetic that speaks directly to grownup women with cash, and sometimes curves. Von Furstenberg, who remains as chair of the brand, was effusive in a statement released on Monday: "Jonathan's extraordinary passion for colours and prints, his effortless designs and his desire to make women feel beautiful make him the perfect creative force to lead DVF into the future." She went on to say: "I could not have found a cooler, more intelligent designer." Saunders, meanwhile, said he was "thrilled", and noted that "the spirit with which this brand was founded is incredibly relevant today".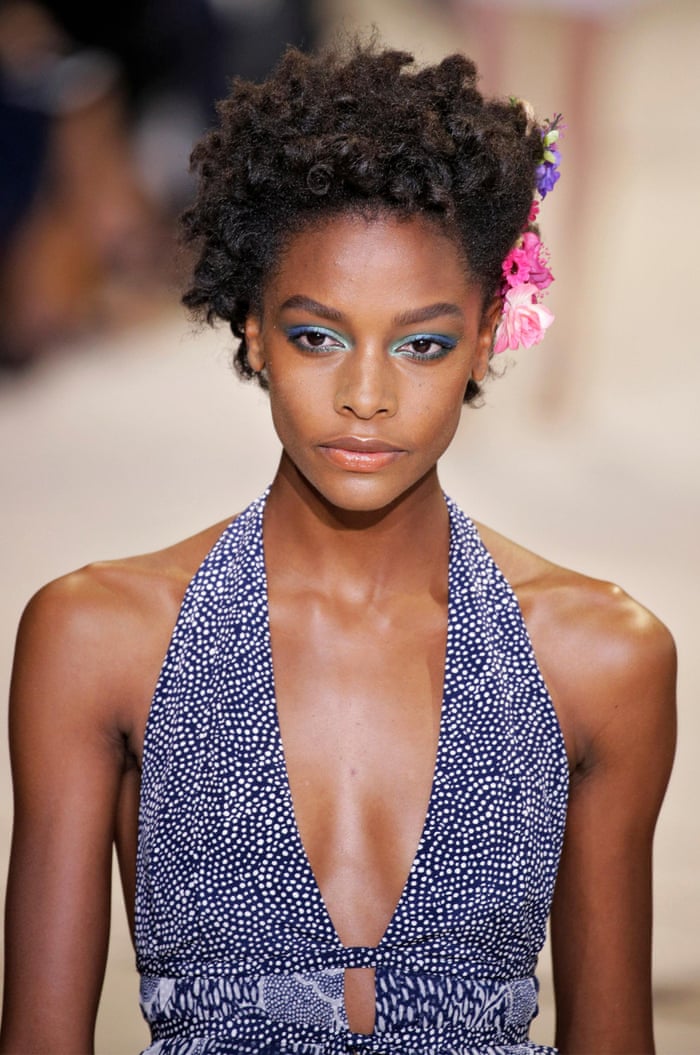 In recent years, critics of the DVF brand have not been entirely in agreement with Saunders' assessment of the brand's relevance. The label's catwalk collections have occasionally championed exuberance above a fresh contribution to the fashion conversation. Moreover, having the inimitable Von Furstenberg as the figurehead of the brand could be a hindrance as well as an asset: her Studio 54wrap-dress vibes provide powerful, and sometimes insurmountable, iconography. At her last show in New York, the designer opened up her Manhattan apartment and hosted a fashion "experience" where social-media supermodels danced around in vignettes wearing sequinned wrap dresses. It evoked the lifestyle that the designer is known for, but perhaps missed the mark in terms of trends.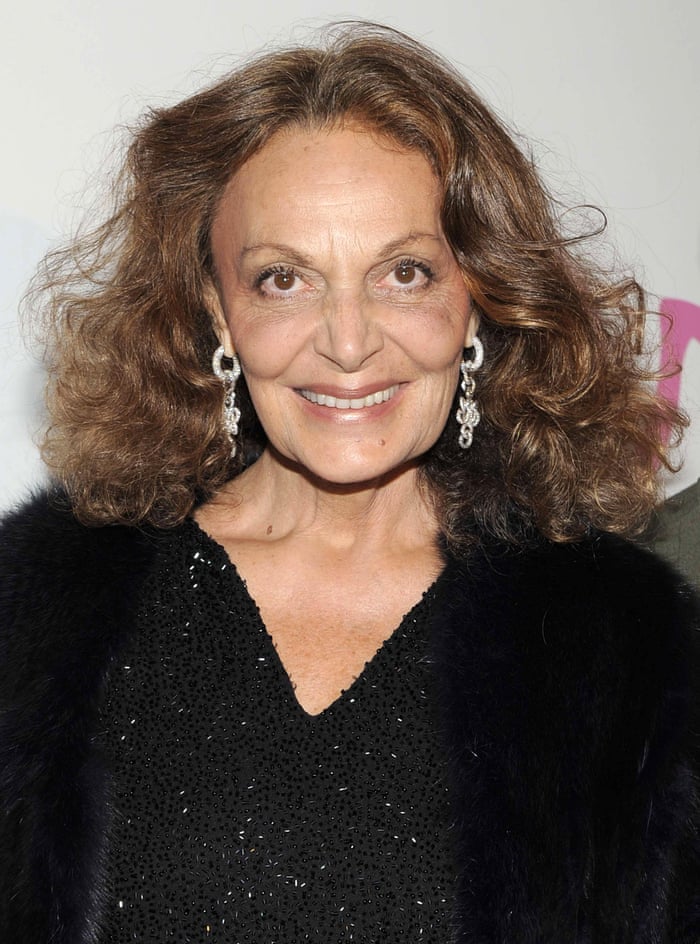 Backstage at her shows, Von Furstenberg often purrs her soundbite of her brand being "a woman's best friend" – and it is true that it puts women front and centre of what it sells. The challenge for Saunders will be to harness this commercially compelling and laudable narrative at DVF, while re-engaging the label with more timely catwalk preoccupations. Perhaps a little more wonk, a little less wrap dress among the vibrant prints.
The bucket bag is so 'in' right now, especially when they're downsized and cute. And so Saint Laurent created the Jem Shoulder Bag and here's why you will love it.
First of all, bucket bags are you-either-love-it or hate-it kind of bags. Some ladies love to wear them, others can't get used to it.
But the Saint Laurent Jem Shoulder Bag is beautiful because of its simplicity. They're all available in single colors. The brand's logo is printed gently on the top of the bag, with tiny letters. And it's refined with the luxurious YSL tag in silver hardware.
You open and close the bag with the drawstring. The interior features one large compartment to store all your essentials. This bag is ideal for travelling because of its comfortable carrying-option.
Oh yes, the bag is flat, adorable isn't?
Measuring 9.5' x 8' (H x W), priced at $890 USD or €690 euro via MyTheresa.
Tag: celebrates Leather Collection
Beauty Products To Help You Sleep Better
I have always been a troubled sleeper, even when I was a child my mum swears she couldn't get through a night without me waking up, and in turn, waking her up. It's a wonder she still speaks to me! I'm still a bad sleeper, the smallest thing will keep me up at night; from a glass of wine in the evening to a little stress that day, anything that can disturb my sleep, will! However, I have found a few tips and tricks to help me get a better nights' sleep, want to hear them?
This Works Limited Edition Sleep Plus Pillow Spray
This Works Sleep Plus Pillow Spray is probably my greatest sleep aid discovery! It's from ASOS Beauty and just a few squirts on my pillow really helps me fall asleep. It is clinically proven to help aid sleep and I really do find it gets me to sleep faster and for longer. Another reason I love this product is because it feels so luxurious, like the scent really hugs you to sleep and no matter where you go or which hotel you stay in, it always feels like home when you go to bed. If you only buy one sleep aid product, this is the one! I have bought this for quite a few friends who also have issues sleeping and they have all come back to me a few weeks later and told me how effective it is.
This Works Deep Sleep Dream Cream
Again from This Works at ASOS Beauty, this Deep Sleep Dream Cream works wonders when combined with the pillow spray. Apply to your hands, feet, legs, chest, wherever you fancy. The scent clings to your skin and sheets and again, helps to relax my body and soul into deep sleep. Not only does this cream help to send me to sleep, but it's also a really good moisturiser too!
Aromatherapy Associates Light Relax Bath & Shower Oil
During the colder months, it's nice to warm up before bed with a long, hot bath, it really helps to relax me and make me feel cosy. If it's a hot, stuffy, muggy day, I like to get a shower before bed which is slightly on the cooler side to leave me feeling clean and cool. Either way, one of my very favourite bath and shower products is Aromatherapy Associates Light Relax Bath & Shower Oil. When it reacts with water, it turns almost milky on the skin and in the bath, it's very soft on the skin and really luxurious. All Aromatherapy Associates products are beautiful, but it's their bath and shower oils which they are famous for. This Light Relax scent is super relaxing as it is a blend of ylang ylang, lavender and petitgrain. Just a capful is all you need and it really is blissful! My mums best friend also have issues sleeping and she loves to take baths, so I bought her a small Aromatherapy Associates gift box for christmas last year and this was the product she liked the most, she rarely sleeps more than a few hours each night, but this bath oil gave her a full nights sleep which is rare for her!
Neal's Yard Remedies Foaming Bath Essence
Personally, I save the Aromatherapy Associates Light Relax bath & shower oil for weeks where my sleep is the most disturbed, the rest of the time, I like to use a slightly more affordable option. My favourite of which is Neal's Yard Remedies Foaming Bath Essence. I love this product as it foams up nicely, it's beautifully aromatic and super relaxing. It's not quite as opulent as the AA, but it's still super relaxing and soothing. A gorgeous blend of lavender, geranium and marjoram.
Jurlique Lavender Hand Cream
Jurlique have a collection of Lavender fragranced items which I adore; hand cream, body oil and facial mist. If you have never tried Jurlique Hand Creams, you really need to, they are the richest, most beautiful hand creams you will find, they literally leave your hands feeling velvety soft. Most of the time, I use the Jurlique Rose hand cream, but I always keep a tube of the lavender hand cream by my bed as the scent is super relaxing and lovely. This is my boyfriends favourite product and he often borrows this hand cream and comments on how lovely it is.
Jurlique Lavender Body Oil
This Jurlique Body Oil is packed full of lavender essence which is hydrating, balancing and relaxing. Personally, I like to use it after a bath or shower, generally on my legs and arms, it soaks in fast and in the morning my skin feels super soft and nourished, and of course, the scent of lavender is beautiful, relaxing and soothing. Some companies will use lavandin, rather than lavender in their products as they smell similar, but lavandin is much cheaper than lavender. Lavandin can actually be a stimulant, so be careful to use good quality products like Jurlique who are using beautiful lavender, as it is the pure form of lavender which will help to relax you and aid sleep. Lavandin can do the opposite.
Jurlique Lavender Mist
Post-cleanse, I love this Jurlique Lavender Mist; it's hydrating and soothing on my skin and it gives a burst of relaxing lavender as part of my skin care routine. If I'm travelling and I have limited suitcase space, this mist works as both a face product as well as a pillow mist. In case you haven't noticed, I like to cover myself and my pillow with lavender each night, there's nothing quite like lavender when it comes to helping me sleep!
Rewined Candle
Finally, it's hard (believe me, I know!) but a few hours before you are due to go to bed, try to limit the number of 'screens' you have on, I'm so guilt of having the TV on, laptop in front of me and phone in my hand. Not so good for the brain pre-bed, instead, try to keep phone use to a minimum before bed and instead light a candle, read a book, have a chat or listen to music. I have a giant list of candles I love (Neal's Yard Remedies and Aromatherapy Associates and Neom Organics all make beautiful relaxing candles) but I'm currently really into Rewined Candles as I absolutely adore their upcycled wine bottle candle holder. This Rosé candle is filled with the scent of rose, white peach and pink peppercorn, it's balancing, pretty and enjoyable. It's not an aromatherapy candle, but it is relaxing and soothing and perfect for the a little evening relaxation!
Do you have issues sleeping? Let me know if you have any tips and tricks for getting a restful nights sleep!
Tag: Christian Louboutin Volta
100000 Style Replica Bags, Watches, Shoes, Dresses, Clothes (Jackets, Parka, Vest, Coat), Sunglasses, Wallets, Jewelry, Scarf On Sale For Cheapest

Categories

New Posts